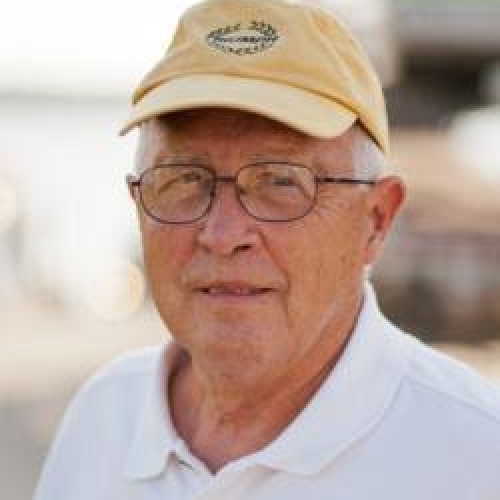 I consider myself from Newport in Northern Vermont even though I was born In Southern Quebec and lived there the first 10 years of my like. I graduated from the University of Vermont in the 60s and spent five years commissioned time in the United States Air Force at Malmstrom AFB, Montana. After that I spent 38 years in the military industrial complex working as a subcontract manager on many major DOD programs. After I retired from that field in 2011 I have worked as a yacht broker in the Annapolis area.
My boating interests started when we moved to Vermont and my uncle built a flat bottomed cedar row boat which was kept on Lake Memphremagog for perch fishing. Later on I added a 4 horsepower pre WWII outboard. That was the beginning as I later went on to plywood runabouts' with 35 horse power engine and did lots of water skiing through my high school and college years.
Then I skipped a few years while auto crossing British sports cars then took up sailing Snipe class sail boats when I moved to Syracuse, NY. I was one of the first owners (Hull number 275) of a single handed Laser class sail boat in upstate New York and raced it all over the East Coast until moving to Annapolis. BTW, Lasers are now an Olympic class with well over half a million built and sold throughout the world. After moving to Annapolis I owned and actively raced two J/24s, a Beneteau 29 and a Tartan 30 sail boats. Also have restored and owned a Slickcraft 28 and Wellcraft 25 WA power boats. To add to all this I have crewed on numerous blue water ocean races and boat deliveries all over the world.
I am married and have two stepsons and two grandchildren in the area. I belong to the East Port Yacht Club and support their racing and cruising programs. I am also a ham radio operator (W3IKE) and actively support the Waterway Radio and Cruising Club daily, long range, 40 meter SSB net (http://waterwayradio.net/ ).
With my extensive boating experience, in both power and sail, I will be delighted to help in finding the exact boat that suits your needs and at the price that fits your budget. Please remember we take trades and have a great inventory of new/used power and sail boats for you to choose from.